Refresh the website as it is out of date, client - CopyThat, Ireland 🇮🇪
We have been contacted regarding a website update for a local stationery shop CopyThat!
Completely update the website, make it modern and bright, so that you can put it on the screensaver of computers that are for customers in the store. Move to a new domain, as the store has been rebranding a long time ago. Describe services, prices and contacts correctly, do it beautifully!
Live broadcast of the client's website (may be displayed incorrectly).
Below you will find a description.
We asked the client to send information about his competitors and ideas and websites that he liked. Having received all the information, we began to develop his brand new website. It was decided to move the site to a new, modern WordPress engine. During development, we had a chat with a client and met with him every week to make changes and get exactly what he wants. On the desktop version of the main page, a video was added as a background. Some visual effects have been implemented, a self-renewing SSL certificate has been added. The site should be modern and attractive, that's how it turned out! Detailed statistics of site traffic was added, everything was updated and initial SEO tuning was carried out for a more correct definition of the site by Google. As a result, thanks to the correct work and moving to a new domain, updating the website itself, he immediately began to receive a certain number of visitors from Google every day!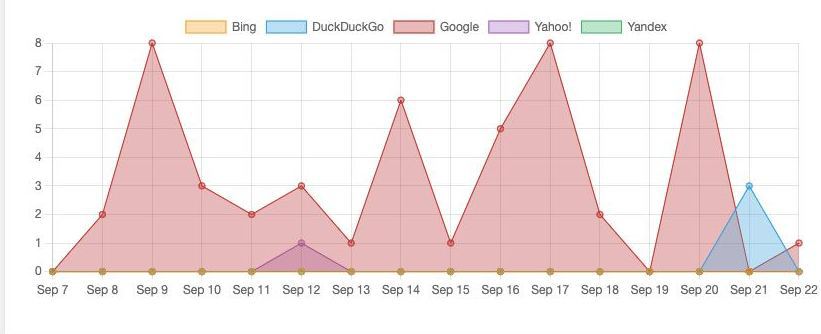 Services
Web design, website update, SEO optimization
Customer
CopyThat! 
Date
August 2021 – September 2021
Let's discuss your website!